About us
The Inferics GmbH was founded in 2018 with the vision to intelligize objects: Programming and embedding artificial intelligence algorithm into products. Soon it was clear that the idea would take us into other fields: Intelligent spaces, intelligent buildings, ambient assisted working and living. Today, we are a small team that deals with the daily tasks of companies and institutions that want to integrate artificial intelligence into their modern business.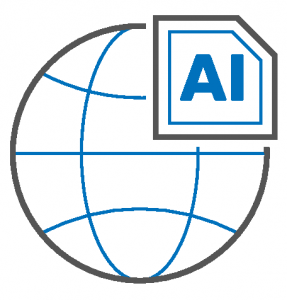 #embedded artificial intelligence - we do.
Integrating artificial intelligence into products is a discipline that presents a challenge for many. For us it is a pleasure to which we dedicate our daily work. We simply do artificial intelligence algorithms, system design and business model generation.Our mission is – in cooperation with our worldwide partner network – to create building and infrastructure environments – intelligent spaces – anticipating the needs of their habitant making live easier and more convenient. Therefore we `re embedding AI in products like sensors, …
#ambient assisted living and working - our daily business.
We daily let interact environments with people using artificial intelligence: At home, at work, on travel, and at leisure. Our solutions enable buildings and spaces to understand situations and to serve people optimally: Assist, guide, help, protect and comfort residents and visitors.
#intelligent buildings - we understand.
We supply intelligent buildings core technologies like situational sensors, sensor networks, and cloud-based data analysis.
#licenses for OEMs – no problem.
We also provide licenses of the IP of our solutions and solution components. Just ask for.
#privacy protection - of course.
Privacy protection made in Germany. Working and living in Germany brings a natural understanding of what privacy protection according to EU standard means. We develop our projects under this point of view.
Inferics GmbH
Ritterstr. 9
76137 Karlsruhe
Tel: +49 (0) 721 3528 732
Email: info@inferics.com
Web: www.inferics.com