Inferics GmbH
+49 (0) 721 3528 732
info@inferics.com
NEWS
inferics® AI platform has been patented! READ MORE >
About us
Intelligent Objects – Intelligent Buildings – Intelligent Spaces – Embedded Artificial Intelligence – Ambient Assisted Living
The Inferics GmbH was founded in 2018 with the vision to intelligize objects: Programming and embedding artificial intelligence algorithm into products. Soon it was clear that the idea would take us into other fields: Intelligent spaces, intelligent buildings, ambient assisted working and living. Today, we are a small team that deals with the daily tasks of companies and institutions that want to integrate artificial intelligence into their modern business.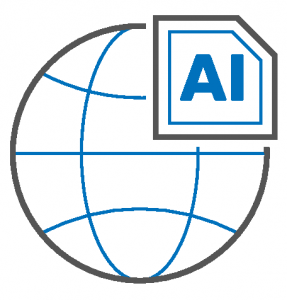 The inferics® AI platform intelligizes products, buildings and spaces by letting them perceive and understand situations with intelligent sensors and the latest artificial intelligence technologies by inferring required services and by deriving commands to actors. We integrate spaces into the Internet of Things, end-to-end.
#inferics® AI platform
At the heart of our products and solutions, there is an intelligent core – the inferics® AI platform.
To be precise, it is not a heart, but a brain. A brain for products. This core is "artificial intelligence" (AI) that gives products the ability to adapt so they can live with us, make our work easier, provide us with support.Not only in our personal, but also our professional lives. Our development work focuses on the areas of ambient assisted living and ambient assisted working. We are writing the story of the future.
We work with partners who require artificial intelligence for their technical product. We develop product ideas and look for partners who can use them. We seek institutions that want to improve their performance through innovation. And we are looking for your questions.
The inferics® AI platform is a living system. It is intelligent and can be trained for different purposes. From recognition of postures (passive/unconscious commands) to gestures (active commands) and situations (sequences of postures or gestures), its neural networks are constantly growing.
We'd like to be inspired by you – bring us your challenge: Please contact us.
#intelligentspaces made by inferics® AI platform
Immediate help in emergency situations
reliable intrusion
detection in inhabited or empty spaces
Incident prevention
emergency detection
quality assurance
critical crowding prevention
evacuation guidance
entrance/passage control
gesture/voice commands
pro-active control of systems (as climate conditioners, machine stop, …)
smart decisions (as effective elevator dispatching)
Detection of falls, akinesia and emergency situations
The detection of falls and persons lying on the floor is an essential application to support elderly people living in their homes by themselves. Falls often causes significant injuries and the patients are not able to make an emergency call any more. Therefore automatic detection of such situations will improve safety and comfort in private and public living areas. Alarm messages will be combined with speech recognition and automatic phonecalls.
Bank application – Banking and working safe and securely
Bank self-service areas are unattended and small bank branches are often only occupied by a single employee. In any health emergency case of customers or employees, there is no backup person calling the ambulance or police. Patronusens detects critical situations like people fall and collapse and release an alarm. Security problems caused by loitering people and vandalism in the self-service area are detected by Patronusensas well. Additional functions like people counting and queue length measurement can be added. The Patronusens-Sensor is ceiling-mounted and connected via a mobile network. In case of an incident, it releases an alarm message via LAN, W-LAN or mobile network.
Retail shopping cart tracker
The shopping cart tracker detects if a shopping cart leaves a shopping area through the market entrance instead of through the checkout. This is important as the entrances become wider and free of gates. It is a single integrated system, which tracks shopping carts, releases a speech message to remind of using the checkout and gives a light/sound signal to shop staff in the case of an alarm.
Occupational safety and health
PatronuSens® sees joint points and perceives the dangerous situation via its neural network and alerts.
The contactless patron enables help without having to wear a device on the body via its intelligence. More information.
Care for the elderly
Care for the elderly can be facilitated and improved by sensor technology with artificial intelligence.
We offer the ConciergeEye sensor on the topic of walking tendency, which solves access management for doors or areas in the room in an innovative way.
For assisted living or outpatient living concepts, we have developed the PatronuSens emergency sensor.
You can find more information on the respective product pages or contact us.
PatronuSens® - Sicher. Sorglos. Selbsbestimmt.
Die intelligenten optischen 3D-Sensoren von PatronuSens® erkennen verwechslungsfrei kritische Situationen wie etwa Bewegungslosigkeit, Inaktivität und Stürze in den Wohnräumen und reagieren im Notfall mit einer Alarmnachricht an Pflegekräfte oder Angehörige. PatronuSens® bietet höchste Sicherheit, ohne die Eigenständigkeit einzuschränken. 
Products including inferics® AI platform
Inferics GmbH
Ritterstr. 9
76137 Karlsruhe
Tel: +49 (0) 721 3528 732
Email: info@inferics.com
Web: www.inferics.com